Rabbi Stephen Wylen (email)
Rabbi Wylen has been at CKI since September of 2018.
When he was a child, his family attended Friday night worship services every week at Main Line Reform Temple in suburban Philadelphia. He was active in youth group and religious school in high school. His "other" synagogue was Young Israel in Winfield, West Philadelphia. At age 16 he changed his career goal from "biologist" to "rabbi." After gaining a B.A. at the University of Pennsylvania with a major in English, Rabbi Wylen went on to the Hebrew Union College – Jewish Institute of Religion in Jerusalem and New York. During his years at seminary Rabbi Wylen devoted himself passionately to studying the Hebrew language. He takes seriously the dictum of Hillel that one must learn something new every day, because we are always moving either forward or backward and it is better to move forward.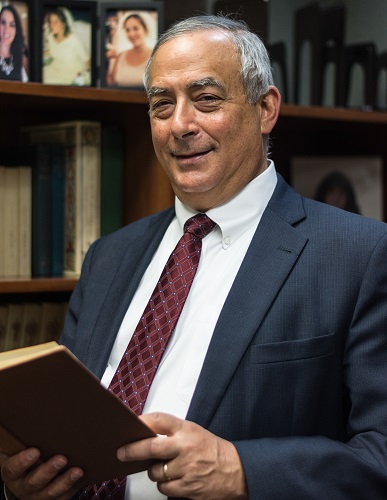 After ordination in 1980, Rabbi Wylen accepted a post as the assistant rabbi at Temple DeHirsch Sinai in Seattle. There he met his wife Cheryl, a Seattle native. Their marriage has born fruit with four children and a growing number of grandchildren. Jeremy lives in Seattle, Elisheva and Shoshana live in Israel, and Golda lives in New Jersey.
Rabbi Wylen took his first solo rabbinic position in Huntington, West Virginia. After six happy years there he moved on to Scranton, PA, and seven years later to Wayne, NJ, where he served at Temple Beth Tikvah for twenty years until his first retirement. Since that time Rabbi Wylen has served as an interim rabbi in Jackson, MS, in Glastonbury, CT, and at Temple Beth Rishon in Wyckoff, NJ.
Rabbi Wylen is a published author, combining his love of writing with his love of sharing Jewish teachings. His first book, Settings of Silver, has been for many years the most popular college introduction to Judaism, and is also used in many conversion and adult education classes. Rabbi Wylen also wrote a textbook for the Reform movement on the Jewish holidays – The Book of the Jewish Year. His popular work The Jews in the Time of Jesus generates an understanding of the founding years of both Christianity and Judaism. He has also written The Seventy Faces of Torah, Gossip: The Power of the Word, and his latest book, You Should Know This: A Rabbi Explains Christianity to Jews. Rabbi Wylen believes that the teachings of Judaism are so beautiful and such a powerful guide to living that they should have a wide audience.
Rabbi Wylen enjoys bicycling, playing golf and taking long walks; he likes to bake bread, including challah for Shabbat, and he loves a good Torah discussion.
Rabbi Wylen believes that the synagogue is the central and most necessary institution to transmit the spirit of Judaism. He believes that in a free society Jews will choose Judaism when they experience the positive difference that living as a Jew can make in one's life. He believes that he has experienced that positive direction at every stage in his own life, and that "I am where God wants me to be".
Cantor Eddie Roffman
Cantor Roffman came to CKI in 2009.
"I grew up in Brooklyn, New York, in a home with strong Jewish roots. My mother sang Yiddish songs to me as a child and although my identification with Judaism has always been strong, worship and ritual observance were not major components in my upbringing. My discovery of the vitality of worship, and the comfort and healing that Jewish ritual offers, has constituted a major journey of my adult life."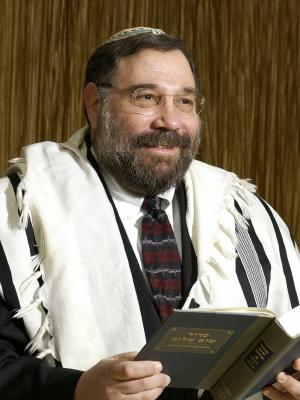 "Although I have been a folk musician for much of my life, after college graduation I developed a career in the computer and business world. In the early 1980's I founded a computer training company called Computer Applications Learning Center. Over a 14 year period the company grew to be a major provider of computer training services to corporate customers in New York and New Jersey. After selling the company in the mid 1990's, I began Cantorial studies at the Academy for Jewish Religion, in New York City. While studying, I served for 3 years as Cantor at Congregation Ohev Shalom in Colonia, NJ. After receiving ordination, I served for 5 years as Cantor at Congregation B'nai Israel in Basking Ridge, NJ, before coming to Congregation Knesseth Israel in 2009."
"I love teaching prayer, song, chant, and the myriad facets of our Jewish tradition to adults and children. I envision my teaching to be similar to gardening. Some of the seeds that I plant will take root quickly, and some may not germinate or grow for many years. The process of my own personal development as a Cantor was influenced by seeds of Jewish learning that were planted in me as a child. It is a privilege to have the opportunity to develop and encourage appreciation of the immeasurable joy of Jewish worship within my congregation."